Amazon Prime has been around for a while now—over 18 years, to be exact. The subscription service continues to evolve the standard for promotional pricing, ecommerce subscriptions, and delivery. Whether you're a 1P or 3P seller on Amazon, it's important to keep up-to-date on any Amazon Prime changes that may affect your brand's potential customers.
So what exactly has it taken to get Amazon to the growth and dominance it possesses today? Let's take a look at the ever-evolving benefits Amazon has added over the years to grow its program to over 200 million subscribers worldwide.
Amazon Prime Timeline
2005
Amazon launched their Prime subscription in February of 2005 at the initial price point of $79 a year, offering unlimited 2-day delivery on over 1 million in-stock items (or as they announced it "all-you-can-eat express shipping").
2006
Amazon launched Fulfilled by Amazon (or FBA). This service allows sellers to have an Amazon store and ship their products to Amazon fulfillment centers for a fee. These products then become eligible for Amazon Prime, thus growing available assortment and selection for customers.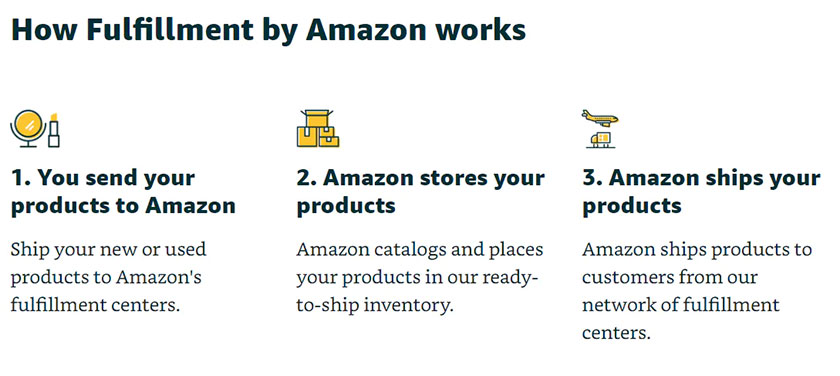 2011
Amazon included Prime Video in its subscription offering. Amazon first introduced an internet video service in 2006 (Amazon Unbox) but added the perk of free access to "unlimited, commercial-free instant streaming of more than 5,000 movies and TV shows" to paying Prime members in February of 2011.
2014
2014 was a big year for Amazon Prime, with multiple launches including:
Raising the price of the annual Prime subscription from $79 to $99.
Launching:
Announcing early access to Lightning Deals for Prime Members.
2015
Amazon created Amazon Prime Day to celebrate the company's 20th anniversary. Prime Day offered Prime members exclusive deals on a wide range of products for 24 hours. The Prime Day event was so successful, it became an annual tradition.
2016
Amazon announced Same-Day Delivery expanded to 27 metro areas. Amazon also introduced Prime Reading.
2017
2017 was another big year for Amazon:
Amazon partnered with Chase on the launch of Amazon Prime Rewards Visa Signature Card. The credit card is offered exclusively to Prime members and offers 5% back at Amazon (and now Whole Foods) among other benefits.
Amazon launched:
Amazon acquired Whole Foods and began offering exclusive Prime benefits.
2018
Amazon announced another subscription price increase from $99 to $119.
2019
In 2019, Amazon Prime added the following features:
2020
Amazon expanded Same-Day Delivery to Philadelphia, Phoenix, Orlando, and Dallas. Although the COVID-19 pandemic disrupted distribution lines at the onset of the year, Amazon was able to recover in the following months.
Amazon also launched Prime Gaming (formerly Twitch Prime). Through this service, Amazon Prime members receive free games, exclusive in-game loot, and a free subscription on Twitch.tv.
2021
Amazon Prime had over 147 million subscribers based in the US. They also acquired MGM Studios for $8.4 billion, adding more exclusive movies to the platform.
2022
Amazon raised the price of the annual Prime subscription from $119 to $139, and the monthly membership from $12.99 to $14.99.
Amazon added payment options, including  the ability to pay with Venmo on Amazon.com and on the Amazon mobile app.
2023
Amazon Prime hits their fastest Prime speeds ever in a quarter, with more than 300 million items available with free Prime shipping and tens of millions of the most popular items available with free Same-Day or One-Day Delivery.
2024
Prime Video shows and movies will include limited advertisements. Prime offers a new ad-free option on Prime Video for an additional $2.99 per month for U.S viewers.
The price of an Amazon Prime membership remains the same.
Accelerate Your Product on Amazon With Pattern
From selling products in fashion and apparel and housewares to the vitamins and supplements category, knowing the ins and outs of Amazon Prime will help you better understand your customers and how Amazon affects them. Amazon Prime's benefits, as well as other Amazon features and advertising tools are great ways to promote your product and reach your target market.
If you're a consumer brand looking to grow an established Amazon presence, Pattern can help. As a 3P partner on Amazon, Pattern helps brands accelerate their Amazon presence by handling everything from brand control to listing optimization and customer support. With our data, technology, and expertise, we can help your brand stay up-to-date with the ever-evolving process and benefits of selling your product on Amazon.
Looking to expand your brand on Amazon? Contact us now.